Dance Up Your Mind
Dance Improvisation and Instant Composition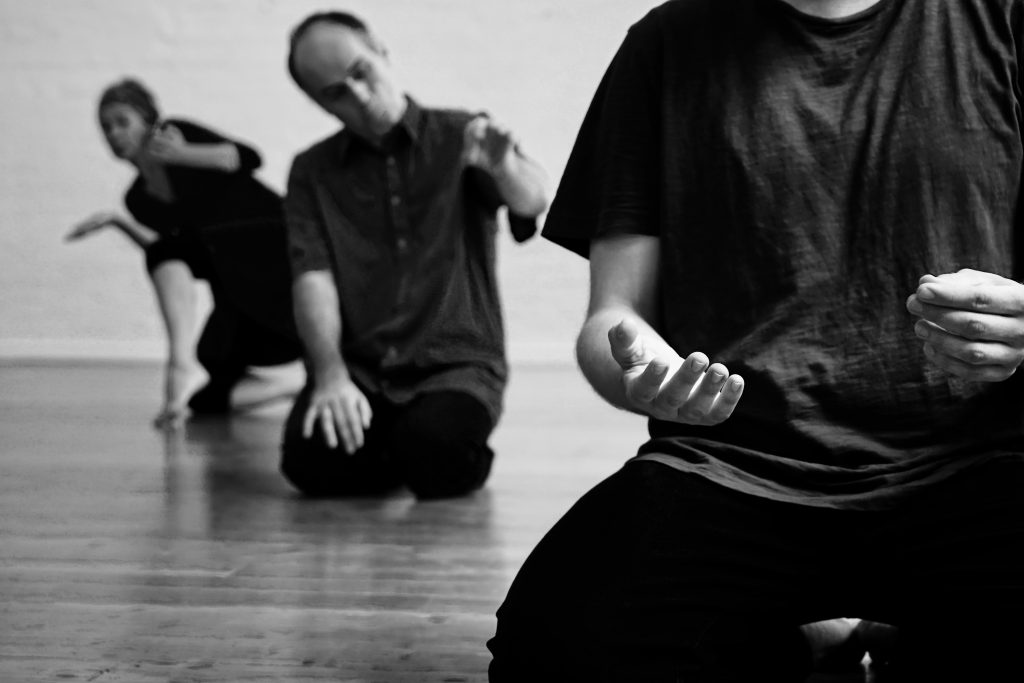 Space – Time – Body – Presence – Listening – Playing – Dancing – Being
This weekly class is a regular training for improvisation and instant composition in a set group.
Classes will start with a warm-up to create body presence and to focus being in the moment. Adding to this foundational work, we will explore dance improvisation technique, developing and expanding movement vocabulary. Rather than prescribing a specific aesthetic, the aim is to give a framework for individual exploration and expression.
Different layers of composition such as use of space, dynamic, timing, rhythm and the connection between breath, voice and movement will be explored.
The core focus of this work is Listening_Hören: to oneself, to the group, to the surrounding space and sounds, to everything that IS. This LISTENING becomes an inspiration and gives impulses to react and create dances in the moment.
Solo and group improvisations will lead to Instant Compositions, the spontaneous creation of short pieces of dance.
We want to explore the serious play, surprise ourselves and balance on the edge of chance and determination….
Prior experience in dance/movement/theatre/improvisation would be nice, but is not absolutely necessary!